When it comes to hair, Amandeep Panglin is my go-see. Founder of Alchemy Oils, a selection of beautifying hair oils that restore and replenish hair back to its healthy self. I've personally tried every single one and they are very, very good. How good, you ask? Well, you might note that some of Hollywood's biggest names including Emma Watson, have a bottle in their bathroom. Mostly, though, you only have to look at someone who uses the oils to see how they transform even the driest strands. Glossy, healthy hair just speaks for itself.
For me, Amandeep is not just a hair guru, she's my friend who shares a lot of my interests and inspires me. Here, I pop in for a chat about inspirations, business, and the products that Amandeep swears by. Grab a pen, you might want to take notes…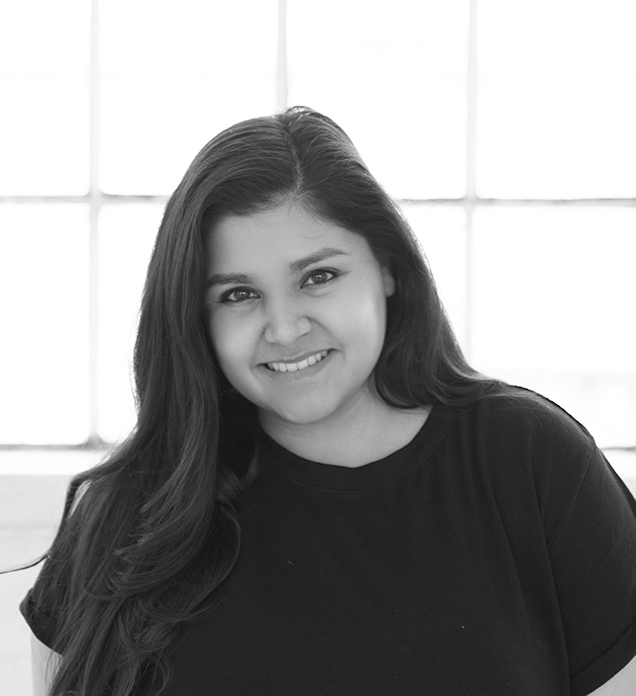 DFM: Since starting the brand, what's been your biggest challenge? And biggest success?
AP: The whole process has been a learning curve. The biggest challenge is finding the right people to work with, it can make or break the brand. Hopefully our biggest success is yet to come, but our Stylist Magazine Award was a high point, we were involved with the Women's Spring Line launch for Adidas which was fun, oh and when we found out Emma Watson was a fan, that was a good day!
DFM: What's your advice for people who want to get into the beauty industry, but feel frustrated it's not happening fast enough?
AP: Everything takes a lot of hard work and A LOT of time, even brands that seemingly pop up out of nowhere have most likely been working their arse off, you just haven't seen it.
DFM: Which social media accounts brighten your day?
AP: Caroline Hirons account, it's fantastic because she knows her shit and doesn't mince her words.
DFM: What helps when you feel stressed?
AP: Reformer Pilates or Netflix
DFM: What are some things you do to unwind, self-care wise?
AP: Skin and haircare routines
DFM: What do you admire most in a person?
AP: Honesty. People tell you what you want to hear a lot and it's particularly damaging when you end up making mistakes you could have avoided if someone just gave their honest opinion.
DFM: What are you reading right now?
AP: Djinn Patrol on the Purple Line by Deepa Anappara
DFM: Favourite quote?
AP: "I was glad my father was an eye-smiler. It meant he never gave me a fake smile, because it's impossible to make your eyes twinkle if you aren't feeling twinkly yourself. A mouth-smile is different. You can fake a mouth-smile any time you want, simply by moving your lips. I've also learned that a real mouth-smile always has an eye-smile to go with it, so watch out, I say, when someone smiles at you with his mouth but the eyes stay the same. It's sure to be bogus."
DFM: I know you're a fellow product junkie like myself so I have to ask, what are your latest beauty finds?
AP: I know! I love it, I think it's the first thing we truly bonded over! I always have a few cleansers on the go but I without fail always purchase Indie Lee's Birghtening Cleanser. As you know, I'm obsessed with acids, currently I'm using the Honeymoon Glow by Farmacy. I have a few bits from Volition on the way, I'm excited to try their Strawberry-C Brightening serum. I'm not using retinol at the minute, but when I reintroduce it, it's usually the one by Shani Darden.
DFM: Lastly, what's next for you?
AP: I have a few new products brewing, so keep your eyes peeled for them