Orelia creates beautiful pieces made from semi-precious stones and beautiful charms. Inspired by travelling, Orelia travels across the globe in order to find inspiration. Now stocked worldwide, you can find Orelia in major stores such as Topshop.
We partnered with Orelia London to create their High Summer 2019 Look book. The location we sourced in Spain was a beautiful grand villa surrounded by palms and bright flowers.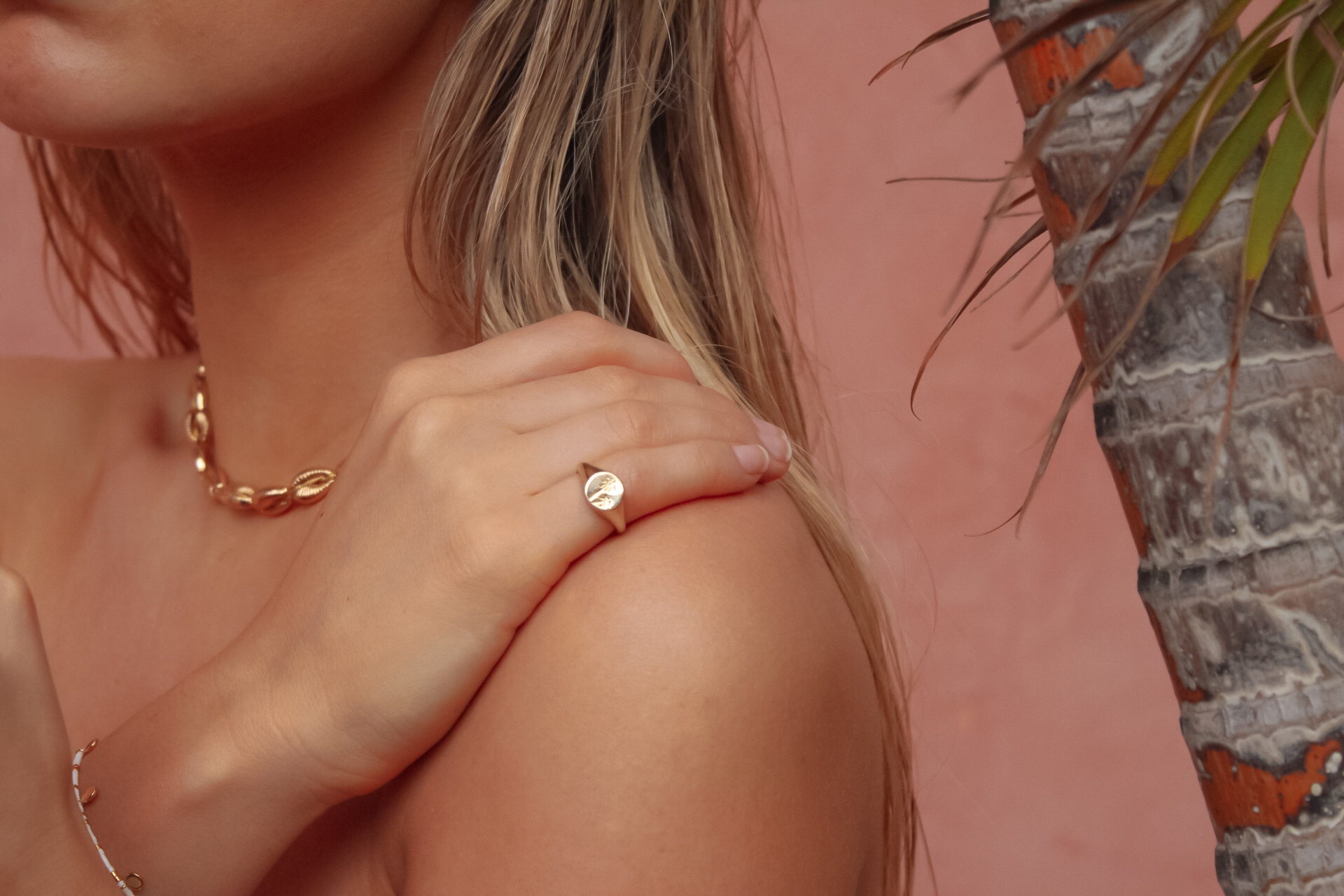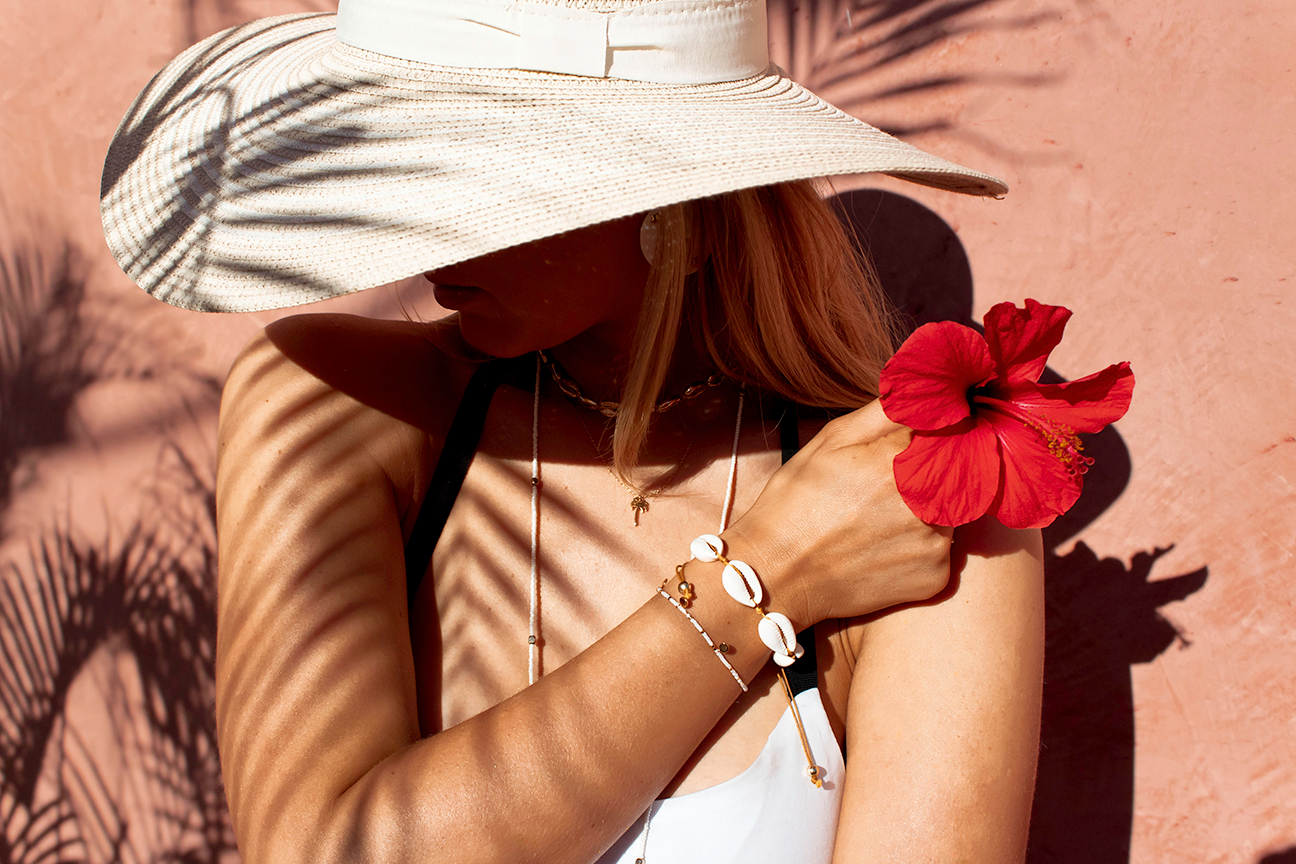 We played with natural sun light and dappled shade whilst making use of the palm leaves and pink walls. The models skin was prepped to be glowy and tanned to complement the the jewellery.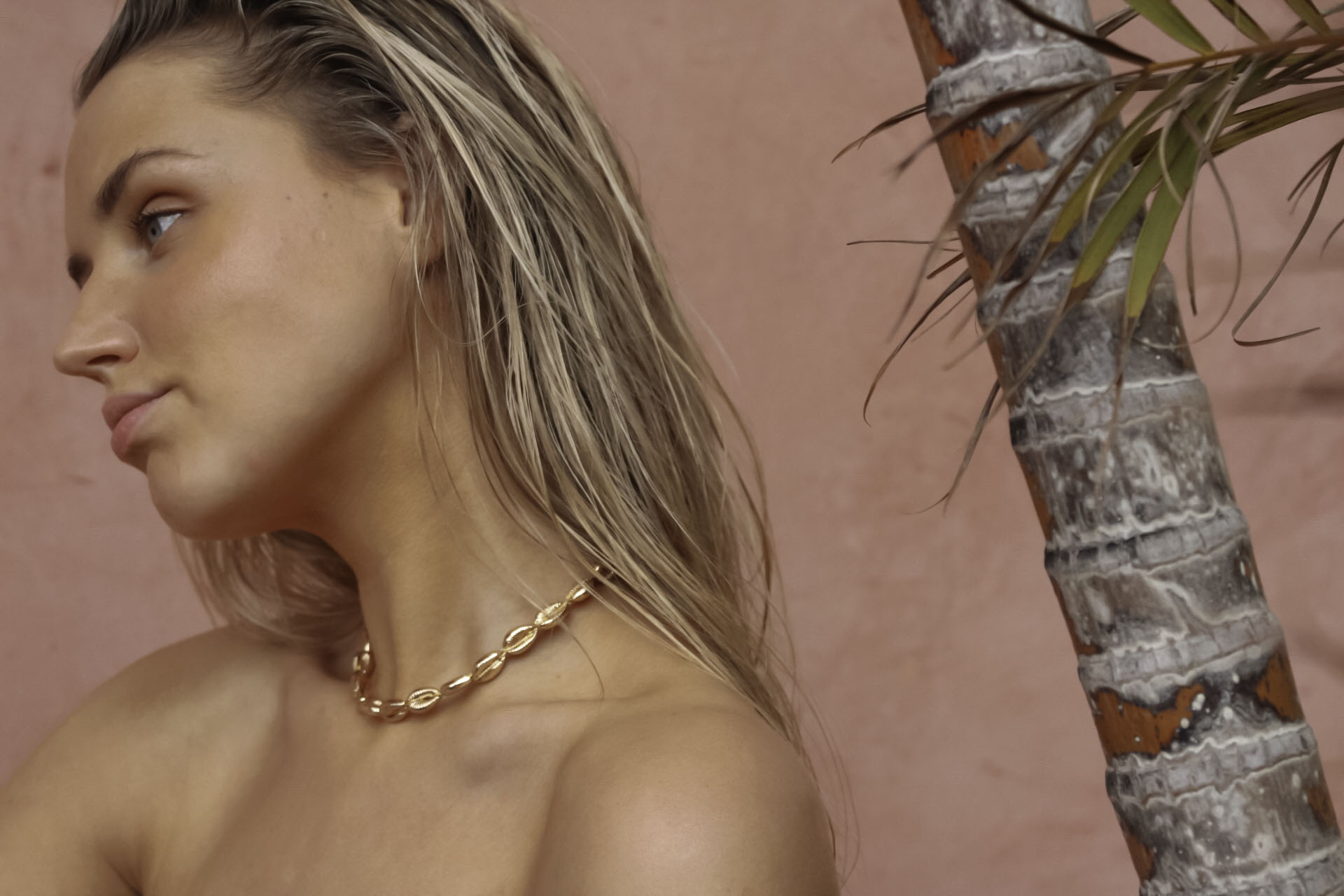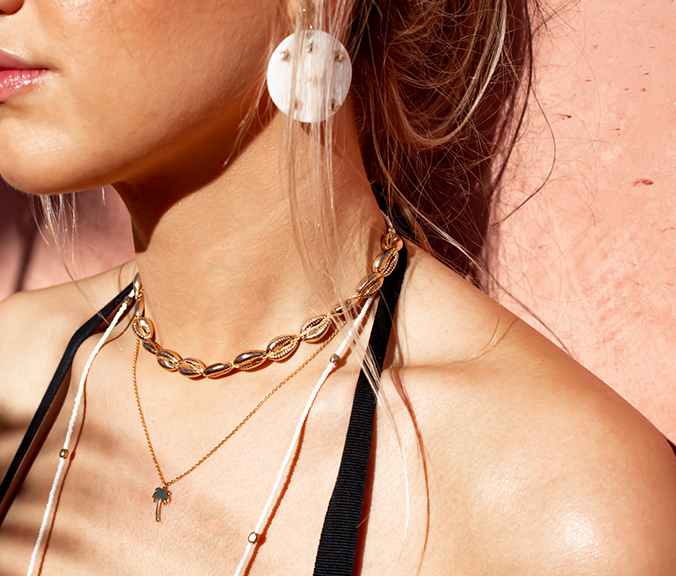 In order to make Orelia's delicate pieces the main focus we used objects such as trees, leaves and hats to obscure the models face and make the jewellery stand out.