Our latest shoot with Johnny Loves Rosie was all about IMPACT.
Layering up the bags to create interest.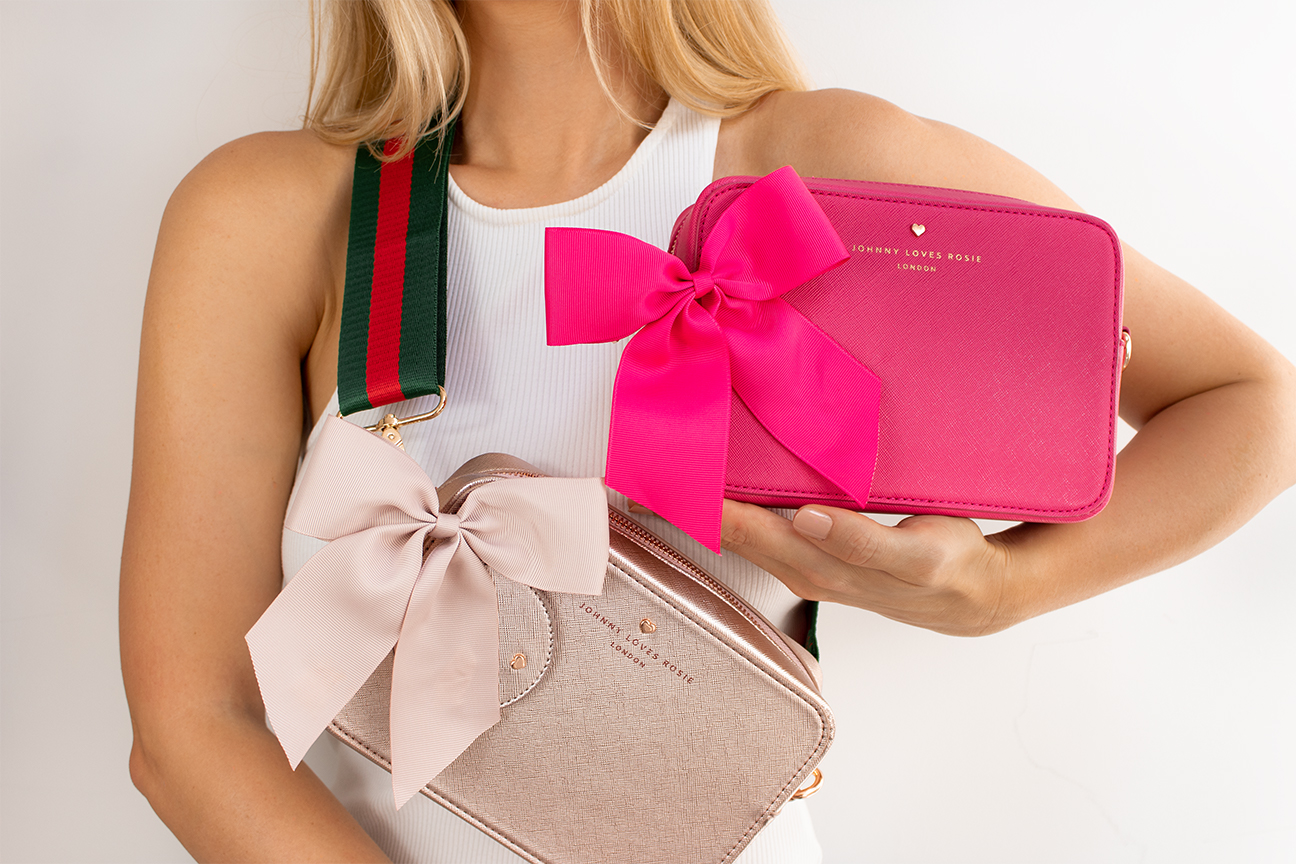 For the studio shoot we dressed the model very simple, jeans and a white t-shirt so that all the attention was on the bags.
That is one of the great things about Johnny Loves Rosie products, you can dress very simple and use their products to make the statement.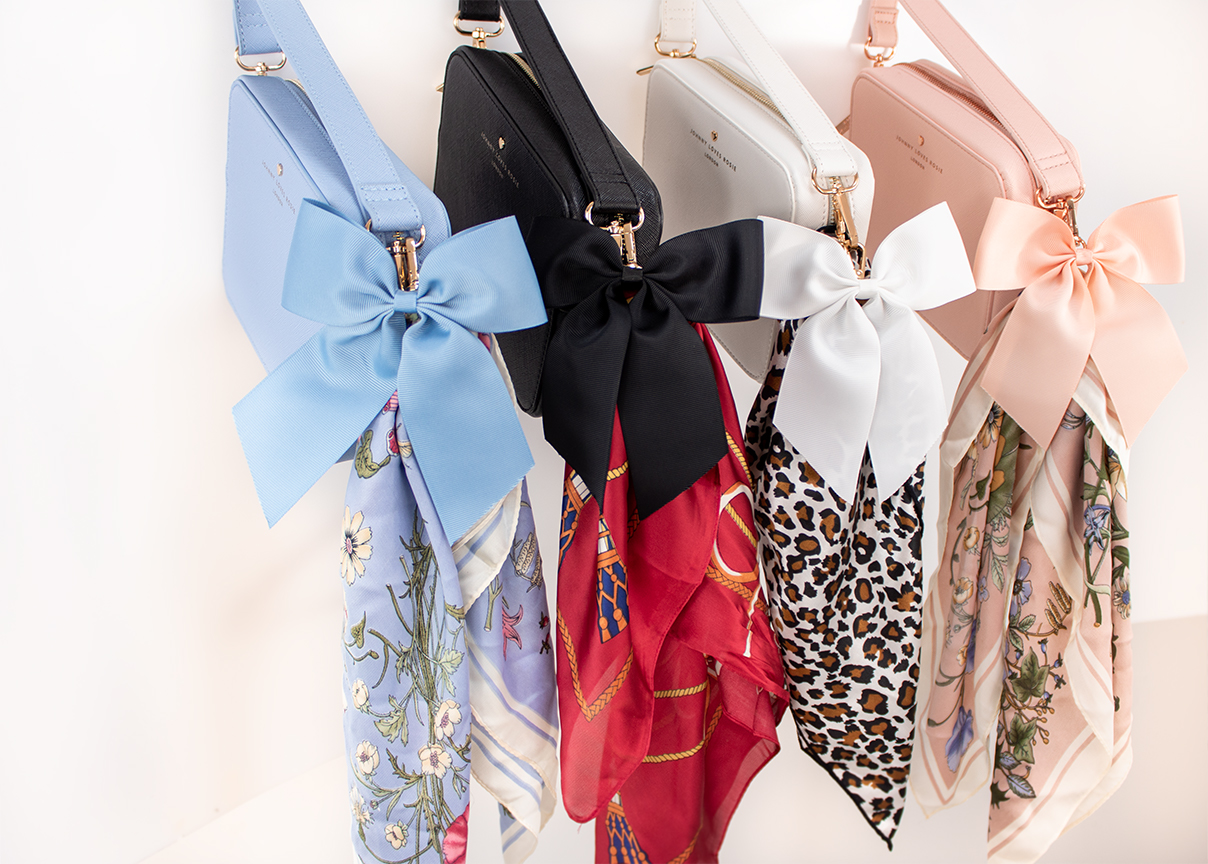 Skin was kept light but sunkissed. We always use the Vita Liberata phenomenal mousse tan for shoots - it just has this beautiful airbrush finish that photographs so well.
To create a slight dewiness on the arms we apply Nivia Rich Nourishing body lotion - it leaves the most amazing, youthful sheen on the body - perfect in studio lighting.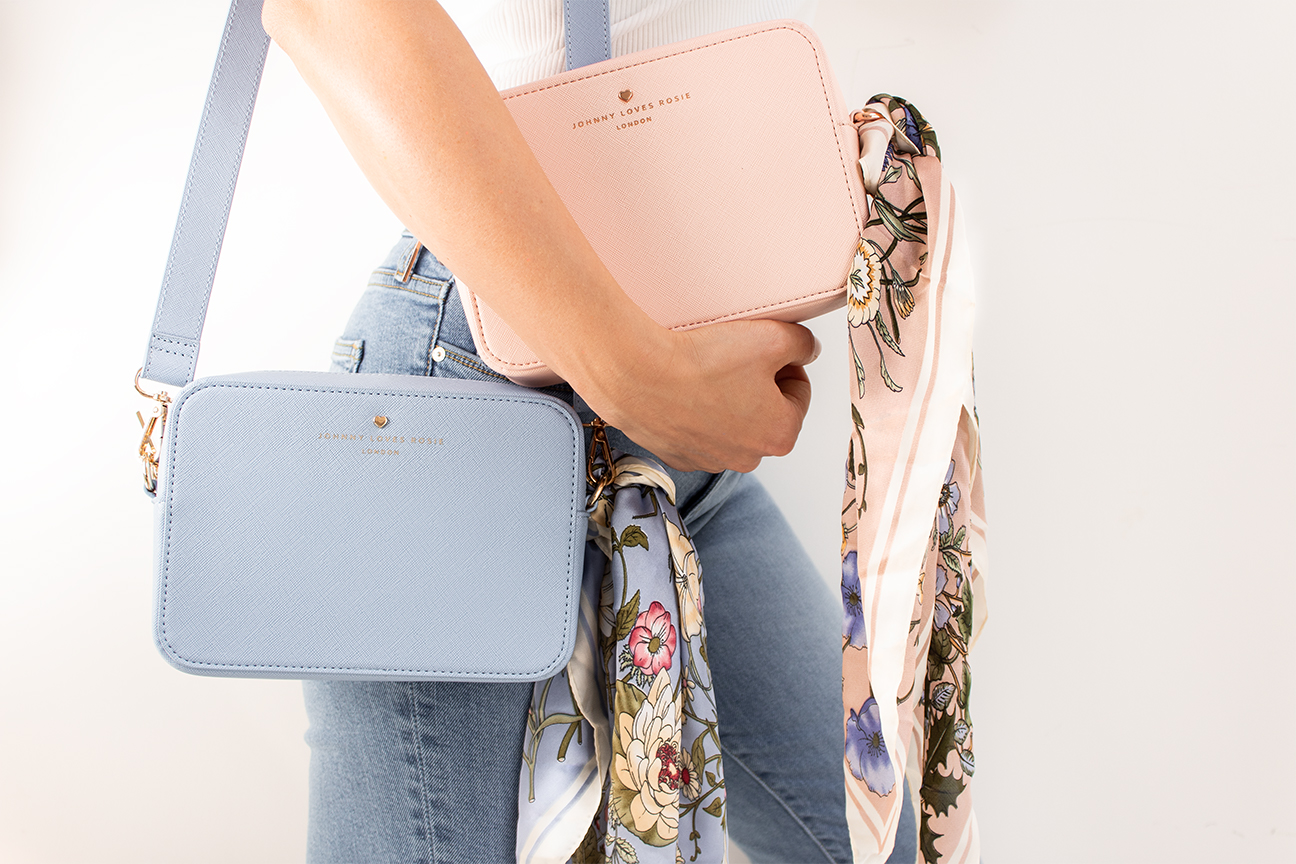 Nude polish was very important here! Although this had to be a DIY manicure (thanks Covid-19!) We used Essie nail polish in the shade 'Spin the Bottle' a very flattering colour on all skin tones.